Checkpoint #1: Replay the reaping
Dauntless, Overwatch Replays, 'gaming disorder' + more
G'day mates, Flob here. It's been a busy week in the gaming world, which is just as well because it makes our inaugural issue a real stocking stuffer. If you like what you see, please take a moment to subscribe!
A daunting day
PC gaming, cross-platform, and miscellanea
Dauntless is a free-to-play RPG, and the first game to offer true cross-platform play between the PC, Xbox and PlayStation. For anyone wondering whether gamers really want cross-platform support, the results of the Dauntless launch speak for themselves: players are waiting up to three hours to get in, and developer Phoenix Labs is scrambling to add capacity. [engadget]
Pathfinder: Kingmaker is getting a free Enhanced Edition next month. The game has long been plagued by negative reviews unhappy with the extremely unforgiving tuning, and it seems this update is focused on quality-of-life improvements that'll make it a more enjoyable experience. [gameinformer]
Dota 2 players can now access an Avoid Player feature… for $9.99. This seems like the worst possible application of paid services in free-to-play games. [theverge]
Plasticity is a light puzzle game about small acts of environmental kindness. It's free on Steam. [steampowered]
Replay the reaping
Blizzard news, rumors and reviews
Players of the World of Warcraft Classic beta are confusing so many old features with bugs that Blizzard had to set up a "Not a Bug" list. [icy-veins]
What was your biggest vanilla pet peeve? Tell us in the comments.
Overwatch is celebrating its third birthday with another Archives event — and this one has some epic skins. The Archives patch brought the much-anticipated Workshop with it, allowing players to create their own scripted game modes. [playoverwatch]
On the PTR, Blizzard is testing a Replays feature. Overwatch players will soon be able to review their 10 most recent games, with playback speed controls, the ability to spectate every player in first- or third-person, top-down views, and bookmarking. [dotesports]
Meanwhile, Overwatch League commissioner Nate Nanzer has jumped ship. He'll be heading up esports at Epic Games (Fortnite, Rocket League) while Blizzard's Pete Vlastelica moves into the top job. [polygon]
Finally, meet the Diablo cosplay so good it doesn't even look real. [instagram]
1,460 DayZ
Xbox One, PlayStation 4 and Nintendo Switch news
This is quite an achievement: Mortal Kombat 11 is the first third-party game to take the #1 spot on Nintendo hardware in 14 years. [gonintendo]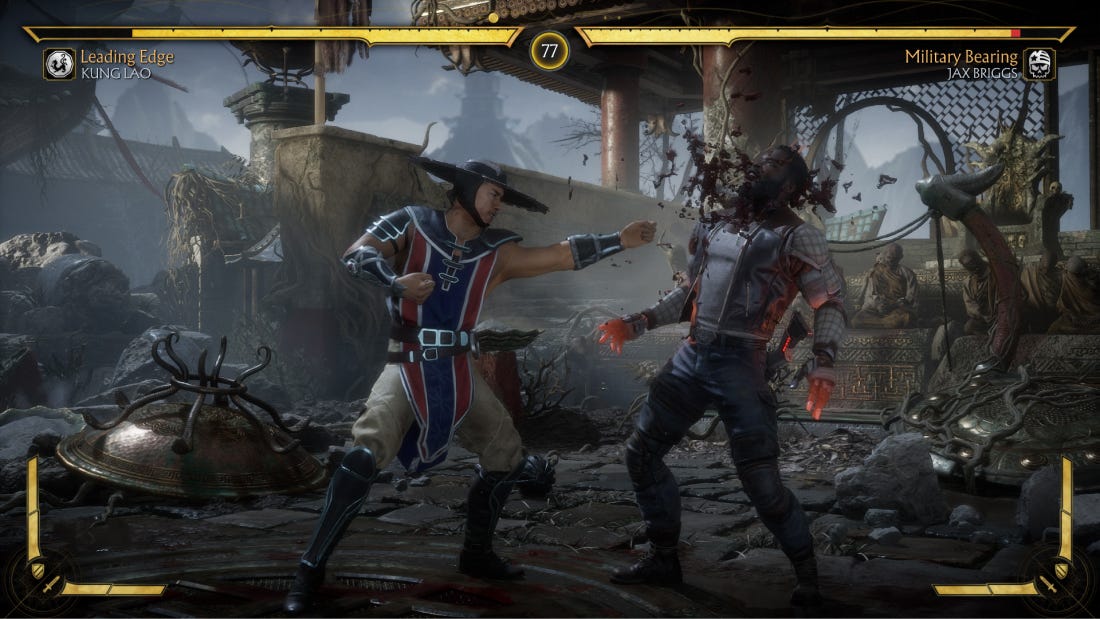 Four years after the initial announcement, DayZ is finally coming to PS4 on May 29. [pushsquare]
Microsoft says Xbox One's Project xCloud already has the technical capability to stream more than 3,500 games, without any changes or modifications required by a developer. [majornelson]
Square Enix's Star Ocean remake, First Departure R, is coming to Nintendo Switch and PlayStation 4. [polygon]
Crank up the panic
Hardware and peripherals
Panic, purveyor of fine FTP clients (and, less facetiously, publisher of Firewatch) unveiled the Playdate gaming handheld this week. It'll include a new game each week from a different designer — and features a handcrank, of all things. [tomsguide]
Cooler Master has a new slate of thermal solutions to announce. One is an AIO liquid cooler, but for the most part the company has focused on technical advancements in air cooling. Which is very good news for those of us who get a bit nervous about water inside our towers. [wccftech]
Facebook bought Oculus and spent the last five years killing what it was and reinventing it as a Facebook-scale company, according to [techcrunch].
Stack the deck
Mobile gaming news
Call of Duty: Mobile is getting a battle royale mode, with all the usual attributes: 100 bloodthirsty players, fancy parachutes, and squads. Downsides: operating on a platform with smaller screen sizes that aren't well-suited to online FPS games. [pocketgamer]
Shards of Infinity is a deck-building card game for iOS and Android, from former MTG champ and Ascension designer Justin Gary. [pockettactics]
Coming this fall, LEGO Legacy: Heroes Unboxed is a mobile game that'll let you unlock iconic minifigs and playsets from LEGO history. [toucharcade]
Caught in the crunch
Game industry & game development
The World Health Organization classified 'gaming disorder' as a disease this weekend. Naturally, the move has sparked a negative reaction from the video game industry — and, no doubt, gamers — which claims that the research is not robust enough to justify gaming disorder's inclusion in the DSM. [venturebeat]
Mark Lloyd says crunch is breaking the brightest minds in the video game industry. [gamasutra]
That's it for this edition.
Thanks for reading Checkpoint. If you enjoyed reading, please let your gamer friends know about it — you'll be helping me keep this newsletter going. And don't forget to follow us on social media to receive interesting gaming updates throughout the week:
Thanks for your support. See you next time,
- Flob